Home office spaces are always so boring and uninspiring!
So we thought we'd share a few that made our hearts skip a beat.
On the top of our christmas wish list?
This french doored weatherboard cottage
in the middle of a lush garden...
Now we just need to find someone to make it for us?
Surprise us santa... please!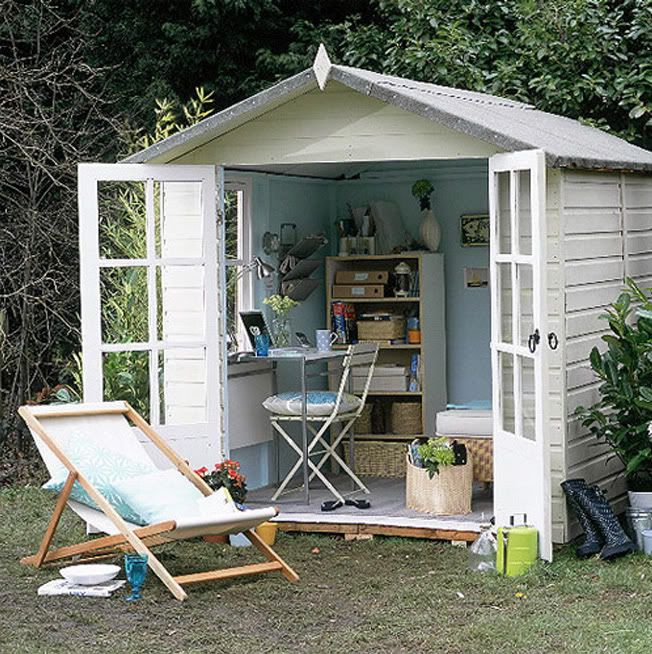 Of course one can dream and we realise the cottage is a little unrealistic...
so... we will settle for the ones below :)
Adding an industrial vibe to your office is always really effective.
Storage ideas? Find some old black lockers, industrial steel filing cabinets...
Team them up with black pendant lights with visible cording,
a retro chair in a contrasting material (timber, acrylic or leather)
and add a nice rustic timber desk top and cabinet.
For the desk top search for some recycled timber and panel it together-
when sanded it has a nicer finish and
you're saving the environment at the same time!
For an extra cool touch paint the lockers
or one feature wall
with chalkboard paint!