Our office is looking pretty full these days!
We have found some amazing pieces so we thought
we would
share their progress with you...
all of these pieces will be available for purchase soon!
the little 'b' symbol in the top left hand corner of this site!
Please note this is not our website-
it is currently under construction at however will be up soon!
Our latest favourite piece- the rocking chair.
We found this amazing chair, discarded and looking very unloved.
With a little sanding, painting and upholstery we think it will turn out beautifully!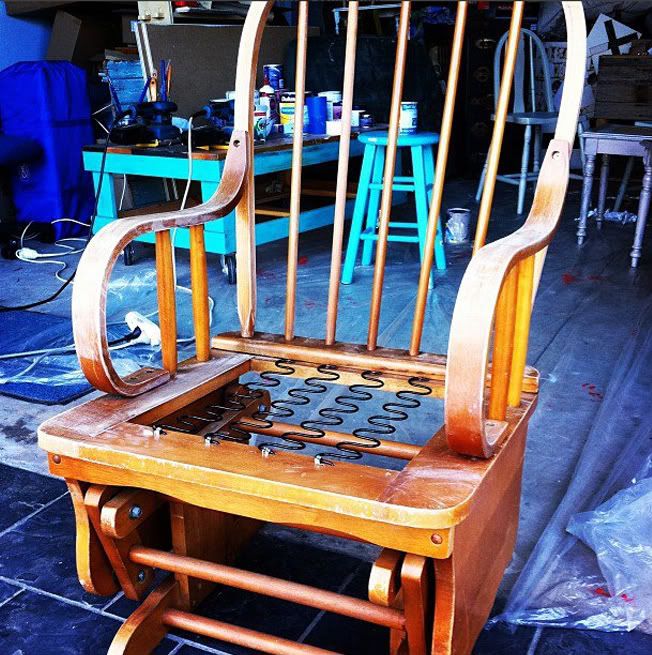 we used a sea foam colour as we thought it was a nice
contrast against the honey coloured timber.
Now to find appropriate upholstery material-
we will keep you posted on what we decide!
All images are copyright Sky Parlour and may not be used without permission