The Navajo people are extraordinary artists who weave beautiful prints and patterns that celebrate both the brightness and warmth of colour. Their designs often depict earth-like patterns and have great spiritual significance.
This is one trend that transcends the seasons making it a great investment buy! Navajo uses bright geometric prints combined with a palette of sunset hues that are usually contrasted against turquoise and browns.... AMAZING!
Today our post pays homage to all things Navajo. It's influence is everywhere at the moment, interiors, fashion, textiles and even illustration!
Check out these bohemian south west American inspired interiors & accessories! And if you like them, follow us on our facebook page because we will definitely be introducing a lot more Navajo inspired homewares and furniture into our Sky Parlour range!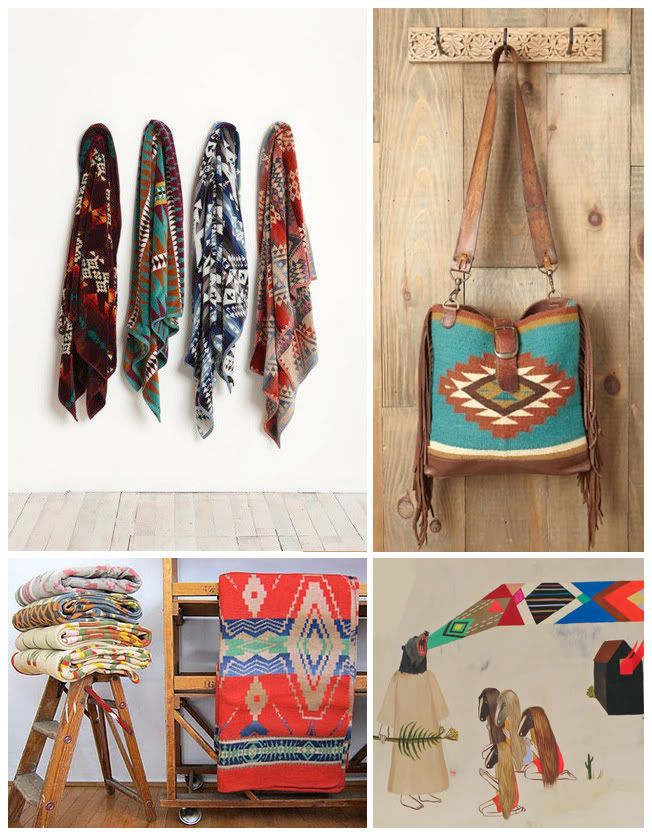 How cool are these reworked stag antlers! LOVE xx